Ref:
Date:
Location:
Photographer:
[clikcontent type=paymentBuyLink replaceable=true]
Ref:
Date:
Location:
Photographer:
[clikcontent type=paymentBuyLink replaceable=true]
Just had an article in the Artseast Magazine
Images used by the Norfolk Wildlife Trust
as part of their £1M appeal to buy Hickling Broad
New 2017 Calendar now available!!!
Very
limited supply, please coact me ..
Exhibition at Fairhaven Gardens from 19/11/2016 to 27/11/2016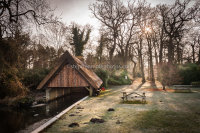 Exhibition at Blickling Hall from 20/09/2016 to 2/10/2016
NOW FINISHED
The Gallery at Ranworth has reopened for the summer season. Situated above the post office and general stores by Ranworth Staithe
I've just added a few framed prints to the walls at this lovely pub The Stokesby Ferry, on the River Bure
I'm pleased to announce that I've been asked to provide framed prints for a new Restaurant in Wymondham called Kindreds. Owned by EDP chef of the year winner
Double page spread in the local county wide Eastern Daily Press
Exhibition at Fairhaven Woodland Gardens From 21st November 2015 to 29th November 2015 (10.00 until 16.00)
Now finished
. I'm sharing an Exhibition with Paul Macro and Cora Mullenger in the Hobart Gallery above the shop at Blickling Hall near Aylsham in Norfolk.(Turn right at the top of the stairs!!!)
On from Tuesday 11th to 31st August
2015 .... 10.00am to 17.00pm.
Go up the stairs in between the shop and cafe
Entrance to the exhibition in this grand National Trust House is free. These are large rooms so you'll see a wide range of our images on the walls with mounted prints and greetings cards available to buy as well as the framed prints.
Would love you to come along and say hello. Please contact me if you're thinking of going and want to meet me so that I can make sure I'm there.
News
A section where you can keep up to date with all the news about my photography. From exhibitions to new outlets. Bookmark this page to keep informed.